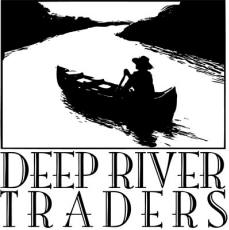 While we feel our online storefront is the most convenient and quickest method of placing your clothing or merchandise order, we do provide other ordering options as well.
Order Via Fax
To place your order via fax, simply fax your order to 1-336-824-2019. Include your phone number and we will be happy to call to confirm your order and obtain credit card information.
Order Via Phone Call
You can always locate the products you wish to purchase and call our customer service department direct by calling 336-824-0177.
We will accept returns with a valid packing slip and receipt within 30 days of purchase. All items returned must be in good condition and capable of resale. Defective merchandise or incorrect merchandise can be replaced with the same item and Deep River will pay for the shipping. When merchandise is returned because of customer errors or incorrect sizing selections, the customer's card will be charged for shipping when replacement items are shipped. We pride ourselves on maintaining adequate inventory stocks of each item in our catalog. However, if a delay occurs, we will notify you by e-mail of the expected delivery date. Prices are subject to change, so check the site regularly.
When returning items, please indicate your reason for your return on the packing slip and include the packing slip in the carton. Please send all returns to:

Deep River Traders, Inc.
161 Crestwick Road, PO Box 346
Ramseur, NC 27316
336-824-3904
You may reach our Customer Service department at 1-336-824-0176 between 8:00AM and 5:00PM EST or reach us via email.
SHIPPING & HANDLING
UPS Ground is the standard shipping method. Rates for packaging, insurance, and delivery are within Continental US. Shipping to Alaska and Hawaii will incur the actual charges which will be emailed after the order has been placed.